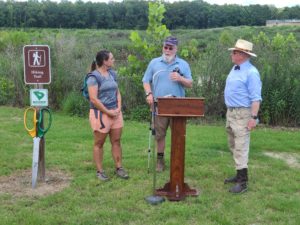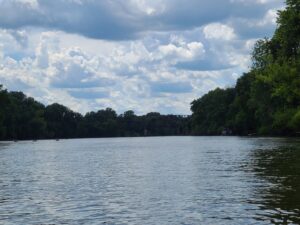 The Chotty Trail connecter is a 3.5-mile spur running from the east bank of the Wateree River through historic Camden, S.C
Named for the late Charles "Chotty" Mullikin, a celebrated World War II veteran and father of Dr. Tom Mullikin, a renowned global expedition leader; the Chotty Trail spur will ultimately connect Camden with the primary spine of the 500-mile Palmetto Trail which currently passes within 21 miles of the west bank of the Wateree River.
"Planning for the Chotty Trail began about a year ago as a way to encourage people to get out and explore historic Camden," said Furman Miller, Midlands Regional Trail Coordinator for the Palmetto Trail. "We selected a route that covers nearly every historical point of interest between the river and much of historic Camden."
According to Miller, approximately one mile of the route is wooded or open grassland with most of the remaining two-and-half-miles being urban (along the city's sidewalks or paralleling roads).