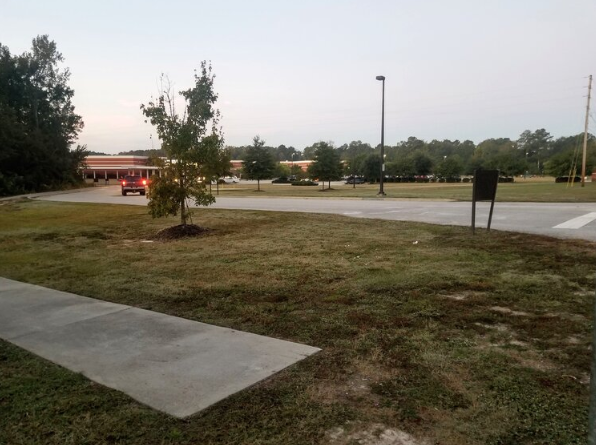 Distance: 0.25 miles
Difficulty: Easy
Trail type: Sidewalk/paved
Surroundings: Neighborhood, school
Area: Camden
This is a nice, easy walking path that goes around the back of Camden Middle School at 902 McRae Road. It follows the fire lane and connects to a sidewalk as well. A very nice, peaceful option for those who live near the school.